TRACK YOUR FAULTY CAR LINE!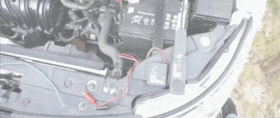 If you are looking for a car wire without this fault, you are wrong!
The instrument is designed to identify and track wires or cables without damaging the insulation. You can also use it to check short circuits and locate open circuits.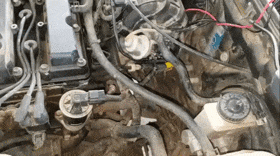 There are sender and receiver functions included in the instrument. Just hover the mouse over the defective part and it will make a sound! In this way, you no longer have to work hard to find the problem, and your vehicle will not be damaged!
Don't spend hundreds of dollars in a car repair shop before you know the real problem! This diagnostic tool will be your best bud.
FEATURE:
✅EVEN IN THE WIRING HARNESS, CONDUIT, BEHIND THE PANEL, UNDER THE CARPET, INDOOR EQUIPMENT, ETC., IT CAN ALSO BE TRACED.
✅ EASY TO USE: JUST CONNECT THE TRANSMITTER IN SERIES WITH THE CIRCUIT OR WIRE UNDER TEST, AND THEN SCAN THE CIRCUIT/WIRE WITH THE TRACER FLEXIBLE PROBE TO FIND THE POINT OF FAILURE. THERE WILL BE A SOUND.
✅ TEST OPERATION: UNDER DC VOLTAGE.
✅ INTERNAL PROTECTION: SAFE AGAINST POWER SURGES AND OVERLOADS.
✅ 7" FLEXIBLE PROBE: ALLOWS TO REACH THE WIRE IN CROWDED PLACES.
✅ TRANSMITTER AND RECEIVER: LED DISPLAY OPEN CIRCUIT OR SHORT CIRCUIT STATUS.
✅SENSITIVITY ADJUSTABLE SENSITIVITY: SUITABLE FOR ALL TRACKING SITUATIONS.
✅NO NEED TO THREAD: THIS IS NON-CONTACT TECHNOLOGY! SAFER AND FASTER.

SPECIFICATION:
THE PACKAGE INCLUDES:
1 X CAR FAST AND OPEN FINDER (IN THE BAG)
1 X INSTRUCTION MANUAL
We proudly offer worldwide shipping 17track! Please note order processing time is typically 1-3 business days.
Once your order has shipped, the estimated delivery time is between 5-20 business days. Please consider any holidays that might impact delivery times.
Please note: Your order may split into multiple shipments. If this occurs, you will be notified and receive a tracking number for each separate shipment.